Vacuum forming
Vacuum forming has a variety of benefits compared to other methods. We currently have more than 3500 products in regular production and can offer everything from single prototypes to long runs, in 10 production lines.
Learn more about vacuum forming
Injection moulding
Andrénplast also offers injection moulded thermoplastic components in a variety of materials (clamping force 50mt – 1300mt).
Learn more about injection moulding
---
Vacuum forming
Fast, flexible and precise
Compared with other methods, vacuum forming has the unique advantage of offering low tooling costs combined with short lead times for tooling. Our way of doing things, also allow you to adapt the tool at hand in a very fast and easy way. In addition, the method provides excellent finish, high quality and superior strength. As our customer, you have endless possibilities to customize the product's aesthetics. Andrénplast can also manufacture colored details and multi-layer materials with individually customizable features. Our method is based on 100% recyclable material and all waste material are reused in our production. Easy, fast, cost-effective and good for the environment!
Our production capacity
We currently have more than 3500 products in regular production and can offer everything from single prototypes to long runs, in 10 production lines. We have a number of automated CNC milling machines and robots for precision, quality and speed, and robots for gluing of ultrasonic welding. We cover most of the needs of vacuum forming from products of less than a palm size up to 3.0 × 2.2 × 1.1 m. In addition to manufacturing plastic parts, Andrénplast offers final assembly of complete systems and products.
For additional production capacity and flexibility, we are working closely with our sister company – Autoform.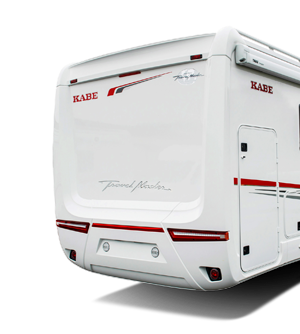 This is how vacuum forming works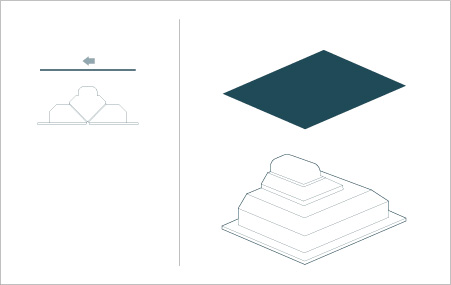 1. Moulds and plastic material are placed in the vacuum forming machines.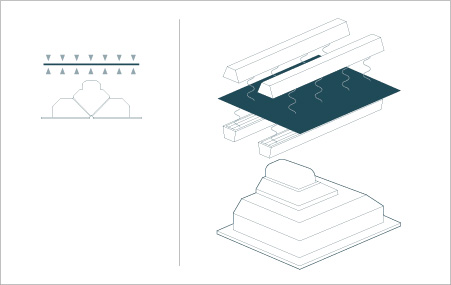 2. The plastic material is heated by the upper and lower heat bars to 170-210 ° C.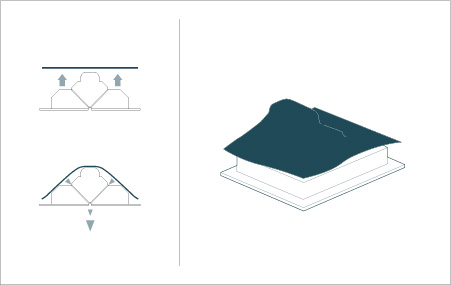 3. The material softens and is placed on the mould.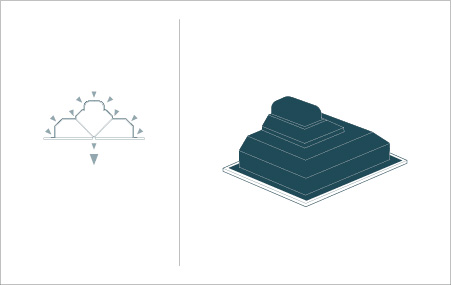 4. By means of vacuum the material is formed to shape over the mould.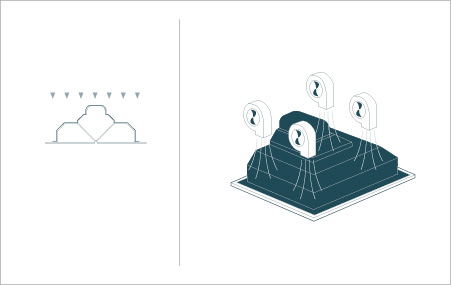 5. The formed plastic part is cooled down.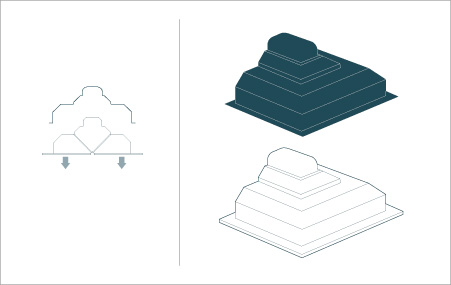 6. After cooling, the product is separated from the tool.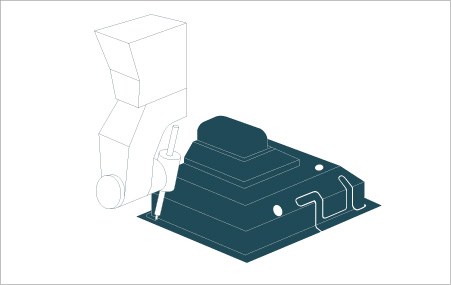 7. The product is then ready for finishing.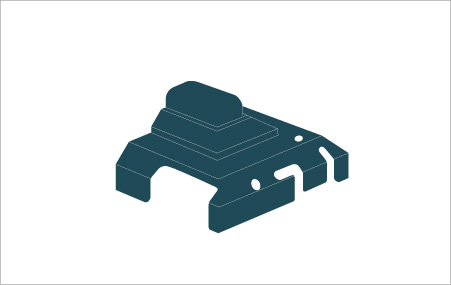 8. Finished product.
Injection moulding
Andrénplast also offers injection moulded thermoplastic components in a variety of materials (clamping force 50mt – 1300mt). Our process is automated, and all machines are equipped with robotic cells for efficient component handling and assembly. We use raw materials such as fiberglass reinforced polyamide (PA) and thermoplastic elastomers (TPE). Andrénplast also offers a wide range of other materials depending on the product's application and your needs.
Quality level and appearance are controlled by specific control plans for each component, and above all, by the instructions given to the operators. During production, a variety of tools and different types of equipment are used to ensure a high quality product.